---
WCNY Interview:
A Regional Vision: College, Career & Citizenship Readiness in CNY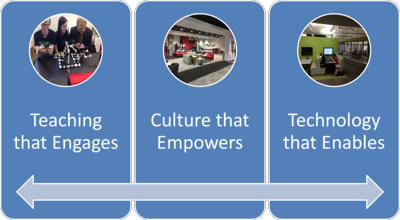 A Regional Vision for College, Career &
Citizenship Readiness for Central New York

2014 Regional Vision Presentation by Colleen Viggiano and Dr. Jeff Craig
The world has changed.
Work has changed. Technology has changed. Communication has changed. The pace of the world has changed. Interconnectedness has changed. Collaboration has changed. Just about everything has changed!
The educational community of Central New York knows that the world has changed and a regional vision for college, career and citizenship readiness has emerged. Our regional vision is founded on an uncompromising and relentless commitment to preparing students for college, career and citizenship in other words, preparing students for their future. At the heart of our regional vision are three commitments: instruction that engages, culture that empowers, and technology that enables.
Instruction that truly engages is instruction that is meaningful and anchored in the real world. In the regional vision, project-based learning is the defining model of learning -- project-based learning that is standards-based and learner-centered.
A culture of empowerment helps provide efficiency and agency to our students. These characteristics will not only help our students be college, career and citizenship ready, these characteristics will help our students all of their lives.
Technology plays an important role. The regional vision for Central New York has every student armed with technology to connect them to the world, allowing them to connect with the information they need when they need it and to connect them to the people in the world with whom they need to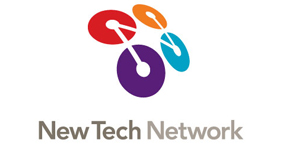 connect.
Our regional vision includes three "New Tech High Schools." These schools are places where the instruction is engaging, the culture is empowering and the technology is enabling. Surrounding these three schools will be adult learning, where educators come to learn about creating schools where these qualities exist. Partnerships with higher education, business and teacher preparation programs are integrated in the regional vision.
---

Central New York's regional vision will prepare our students for their future and it will better prepare our future citizens to be ready for college, career and whatever comes their way. Central New York will soon be recognized throughout the State for this innovative vision.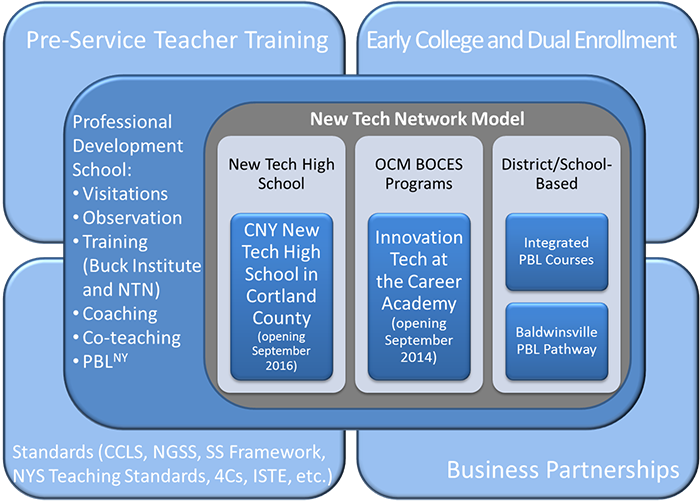 Open since September 2014
The OCM BOCES Career Academy which served 135 students was transformed into Innovation Tech in September 2014. The new model is being implemented with 9th and 10th grade students in September 2014 while students in grades 11th and 12th complete the Career Academy program. When fully implemented, Innovation Tech will serve 140 students grades 9-12.
Open since 2016
School Districts in and around Cortland County will have the opportunity to send students to Seven Valleys New Tech Academy. The first year the school opened, districts were able to send 9th and 10th grade students to the school which is conveniently located in Cortland County. Student enrollment will grow to approximately 200 students when the school is fully implemented with students in grades 9-12.
District Implementation
Ongoing
Teachers in many of the schools in Central New York are changing the way their classrooms work via Project Based Learning (PBL). In some cases, classes have been transformed into year-long integrated PBL courses. More than 1000 educators have been trained in PBL. Additionally, coaching is occurring in many districts. The annual August event, PBL NY, provides intensive, differentiated training and collaboration.


What if slides.